You have three options to receive your free internet service.
Please choose one:
---
---
Cell Phone Service
Unlimited talk, text, and data
10GB of high-speed data, unlimited additional data
Mobile Hotspot
10GB of monthly internet service
Power your devices anywhere
Internet Tablet
10GB of monthly internet service
Stay connected wherever you go
FYI: A brand-new tablet for $10 is available with all plans. You'll have the option to choose one later.
---
Great choice!
Now, let us know what device you'll be using.
---
---
Brand new tablet for only $10.01
You will receive a brand new tablet with sim card preloaded
I have my own tablet. Just send me the SIM card and I'll insert it myself. (no CC required)
Have you received a $10 tablet from another provider before?
---
---
Yes
No
Unfortunately, the $10 tablet offer is a one-time benefit and you've already received it.
Go ahead and choose one of the following
Just send me a SIM card for my own tablet
I'll buy a tablet for $120
I'll choose something else
Now, let's choose a device. We have two pocket hotspot options, or you can bring your own.
The government covers the cost of the SIM card (internet service), but you'll need a device. Please select one below:
---
---
Basic Hotspot Discounted for only
$25.00
Powers up to 15 devices
Upgraded Hotspot for
$100.00
Strong connectivity and long-lasting battery life
My own Hotspot
We'll send you a SIM card with installation instructions
FYI, 10 GB is more than enough for most users. If you anticipate unusually high usage, you can purchase additional data later as needed.
---
Will you be transferring your old number to your new service?
---
---
Yes
When your SIM card arrives, call Hoop Customer Service to transfer your number..
No
You can transfer your old number at a later date, as long as the service is active
Pro Tip: Keep your current service active until your new SIM card arrives.
---
Which cell phone will you be using?
The government covers the SIM card (internet service) cost, but you'll need a cellphone. Please select a device below.
---
---
My own phone
We'll send you a SIM card ready for use
Brand new smartphone for only
$99.97
Your phone will come with the SIM card installed and ready for use
Your phone will come with the SIM card installed and ready for use
---
In addition to the monthly service discount, the ACP offers a discounted tablet for a copay of $10.01. Should we add it to your order?
Note: This is a one-time discount. If you have already received a discounted tablet from another provider, you are not eligible.
---
Yes
No
---
Let's Get to Know Each Other
Who will receive this service? Remember, it's limited to one per household. If you're already using a free government service from another provider, please decide which one you prefer: Hoop or your current provider.
---
Personal information
Overview
Item Name
Quantity
Price
Remove
Total
$0
Shipping Address
Who is receiving Government assistance?
For a household to be eligible, someone needs to be receiving a Government assistance program, for example Medicaid or Food Stamps. Select one:
---
---
Myself
Someone else in my household
Please select the Government assistance program you (or a member of your household) currently receives
Note: If you are enrolled in Medicaid and another program, simply choose Medicaid.
---
---
Supplemental Nutrition Assistance Program (SNAP) Food Stamps
Terms and Conditions
Usage and eligibility:
Hoop Wireless service is a prepaid service offered to subscribers eligible for ACP discount benefits. To keep your account active, you must use the service at least once during any 30-day period by completing an outbound call, sending a text message, using cellular data, purchasing additional service from us, answering an in-bound call from someone other than Hoop Wireless, or by responding to a direct contact from Hoop Wireless confirming that you want to continue receiving service from us. If your service goes unused for 30 days, you will no longer be eligible for ACP benefits and your service may be suspended (allowing only 911 calls and calls to the Hoop Wireless's customer care center) subject to a 15-day cure period during which you must use the service (as described above) in order to fully re-activate your service, keep your telephone number and remain enrolled in the ACP. The ACP program administrator or Hoop Wireless may have to check whether you still are eligible for ACP at any time. You have to respond by the deadline you will be removed from the ACP.
ACP Disclosures, Consents and Certifications
The ACP is a government benefit program operated by the Federal Communications Commission (FCC) that provides discounts on monthly broadband Internet access service and certain connected devices. For more information about the ACP and program eligibility requirements, call us at 1-833-367-4667 or visit www.HoopWireless.com.
ACP discounts can be applied to any available Hoop Wireless service plans at the same terms available to households that are not eligible for ACP supported services. Upload/download speeds will be determined by your particular service plan, and other factors, including your device, network availability from our underlying carrier, your proximity to cellular towers, and environmental factors may affect speeds, as described in our Broadband Transparency Disclosure at www.HoopWireless.com. A complete listing of our plans, including plans that are fully covered (no co-pay after application of the ACP discount), is available at www.HoopWireless.com.
Hoop Wireless's complete Terms and Conditions, including the Acceptable Use Policy, Privacy Policy and Transparency Policy, apply and are available at www.HoopWireless.com. You agree that your service will be activated upon submission of this application form and completion of the eligibility verification and enrollment process.
ACP monthly service and one-time device discounts are not transferable to other households or individuals. ACP benefits may be obtained from any participating provider of your choosing.
An eligible household is limited to one monthly service discount and a single one-time device discount.
An eligible household does not have to purchase an ACP discounted connected device in order to enroll in the ACP and receive monthly service discounts. Devices available for ACP discounts are listed at www.HoopWireless.com.
Eligibility for the ACP, including Tribal benefits, is determined by the National Verifier and National Lifeline Accountability Database, administered by the Universal Service Administrative Company (USAC).
If the FCC announces the end of the ACP, we discontinue our ACP service offers, you transfer your ACP benefits to another provider, or we determine your household is no longer eligible, you will be notified.  You may keep your service plan by paying the applicable undiscounted rate plus applicable fees and taxes.
If you select a plan that is not fully covered by applicable discounts and requires monthly post-payments (Hoop Wireless does not offer any such plans at this time), Hoop Wireless may disconnect your ACP-supported service after 90 consecutive days of non-payment.
A household may file a complaint against an ACP service provider via the FCC's Consumer Complaint Center.
You authorize Hoop Wireless and its contracted partners to collect, use, share, and retain your personal information, including but not limited to information required for the purpose of establishing eligibility for and enrolling in the Lifeline program, or waste/fraud/abuse prevention, and including, but not limited to, full name, full residential address, date of birth, last four digits of social security number, phone number, eligibility criteria and status, the date on which any Lifeline service discount was initiated and if applicable, terminated, device information, usage status and other compliance requirements, the amount of support being sought for the service, and information necessary to establish identity and verifiable address. This information may be shared with USAC to ensure proper administration of the Lifeline program. Failure to provide consent will result in me being denied ACP connect device and service benefits.
ACP Benefit Transfer Consent:
A subscriber already enrolled in the ACP with another provider must consent to the transfer of their ACP benefit to Hoop Wireless.
The effect of an ACP benefit transfer is that your ACP benefit will be applied to Hoop Wireless's ACP service and will no longer be applied to service retained from your former ACP service provider. You may be subject to your former ACP provider's undiscounted rates as a result of the transfer if you elect to maintain service from that provider.
You are limited to one ACP benefit transfer transaction per month, with limited exceptions for situations where a subscriber seeks to reverse an unauthorized benefit transfer or is unable to receive service from a specific provider.
ACP Discounted Connected Device Purchase Election:
I agree that if I receive a connected device discount from Hoop Wireless as part of the ACP, I will pay a minimum of $10.01 and a maximum of $49.99 for the connected device and that, to the best of my knowledge, no one in my household has received a connected device discount from any service provider through the ACP or the Emergency Broadband Benefit program.
Certification of Truth and Correctness Under Penalty of Perjury:
Consent to Receive Communications
E-sign Certification:
Your order has been received
Completing order..
Congratulations!
Your order will be shipped within 1 business day, and you will receive an email with the instructions on the SIM card shortly.
Payment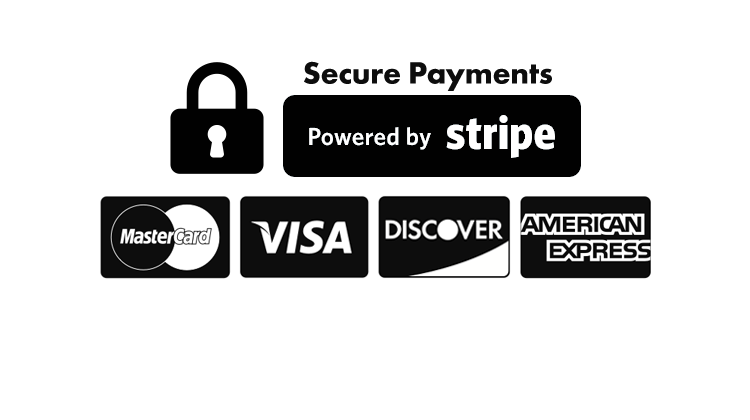 ---
Finish
---

We are sorry.
Finish
---

We are sorry.
You're almost there!
Simply verify your identity with the National Verifier of the FCC to complete your enrollment.
Your application is pending with the National Verifier
According to the National Verifier you have already received a discounted tablet. Would you like to purchase a tablet?
Please choose from below options:
---
I will purchase the tablet for $120
Send me a SIM card with free internet, I'll use my own tablet
I'll choose something else
Please complete your application and then click here to check status
Federal Public Housing Program
Please select a Federal Public Housing Program option below.
---
Housing Choice Voucher Program
Project-Based Rental Assistance
Affordable Housing Programs for American Indians,
Alaska Natives or Native Hawaiians
---
Income Based Eligibility
If Your Income Is At Or Below 200% Of The Federal Poverty Guidelines, As Shown Below, You Can Quality For ACP.
---
| Person Household | Annual Income |
| --- | --- |
| 1 Person | $29,160 |
| 2 People | $39,440 |
| 3 People | $49,720 |
| 4 People | $60,000 |
| 5 People | $70,280 |
| 6 People | $80,560 |
| 7 People | $90,840 |
| 8 People | $101,120 |
| Each Additional Person | $10,280 |
Your application has been approved!